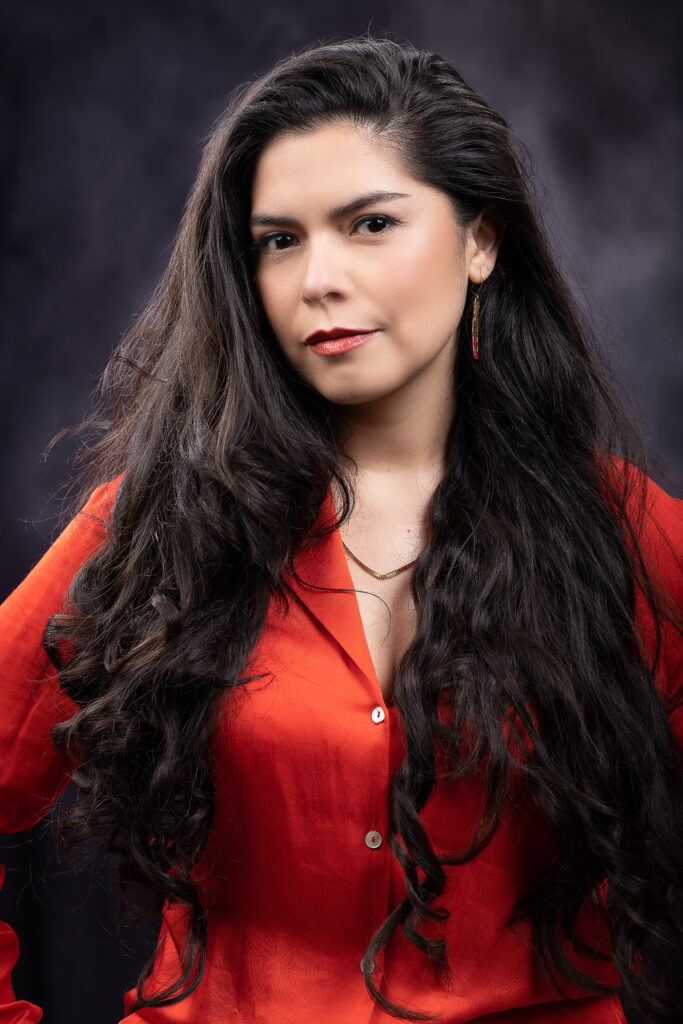 Valentina Díaz, a Chilean soprano based in Leeds, has captivated audiences on international stages with her remarkable talent. Her journey into the world of singing began with a deep passion that led her to pursue classical vocal studies at the Conservatoire of Universidad de Chile, where she graduated with honours.
In her early career, Valentina accumulated extensive experience performing with opera companies, musical consorts, festivals, and choirs in various theatres across her native country. Notably, she served as a permanent artist in the Opera company "La Diva" showcasing her versatility in roles such as "Gretel" in "Hänsel und Gretel" and taking the lead in the contemporary opera "Papelucho" by the acclaimed Chilean composer Sebastian Errazuriz at the Municipal Theatre of Santiago de Chile. 
Her repertoire includes diverse roles like "Virtu" in Monteverdi's "L'incoronazione di Poppea," "Susanna" in "Le nozze di Figaro," "Maria" in "West Side Story," "Papagena" in "Die Zauberflöte, "Rosina" in "Il Barbiere di Seviglia," and Le Pastourelle" in "L'enfant et les sortilèges," among others.
Driven by the desire to hone her skills, Valentina embarked on an international career, beginning in Spain. During this phase, she emerged as a soloist in several oratorio concerts, including a tour featuring Mozart's Requiem in several Spanish cities under the direction of Jose Carlos Carmona.
Subsequently, Valentina relocated to the United Arab Emirates, where she became a member of the Dubai Opera Festival Chorus. Her solo performances in productions such as "Handel's Messiah", "Dixit Dominus" by Handel, and "Gloria" by A. Vivaldi at the Dubai Opera House earned her recognition. Noteworthy is her role in the "Choir of Nations", a select group of lyrical singers chosen to perform traditional compositions from the Arab world and the national anthem of the United Arab Emirates for Sheikh Mohamed bin Zayed Al Nahyan, the President of the United Arab Emirates and the Ruler of Abu Dhabi. During her time in the UAE, Valentina also contributed as a chorister in arrangements and compositions by the prominent British composer Joanna Marsh, under the direction of the Choral Manager of BBC Singers, Rob Johnston.
Currently, Valentina is living in England performing operas in the United Kingdom and standing as co-founder of Leodis Consort, a dedicated ensemble focused on delivering historically informed performances that showcase the beauty and richness of early and contemporary music.
Her commitment to perfecting her talent led her to work with distinguished vocal coaches such as Geraldine Cassidy and David Cowan. She remains actively engaged in various music projects in England, including participation in oratorio concerts like "Misa Criolla" by Ariel Ramirez, and Opera "Frida" at the Leeds Opera Festival 2023, by the Northern Opera Group.